Some what uneventful weekend. Even tho i did not post Friday I didn't ride either. The heat was enough to keep motivation low. Even Saturday morning, a long standing riding window, had me sleep in.
I did ride home from work on Saturday to try and make up for it, at a much hotter time of day. Then I rode over to the PGA golf thingie that was taking place just a couple miles down the road from me. I guess a lot of people like golf.
Estimated 200k people over 4 days. I rode over there after work Saturday so I got there just when people started leaving. Mistake.
State Troopers everywhere. I was asked by one Trooper to get out of here. And not real nicely. I nodded and turned around. I cut him some slack as they had a tough job to do in the glaring heat in full uniform. They turned the road into a one way from a two way. Im talking a country road here bumper to bumper both lanes heading south when i was heading north. After I flipped it and heading back I was 15 mph in the 3 foot bike lane while the cars were not moving much. Just waiting for someone to open their door. I made it home without a scratch.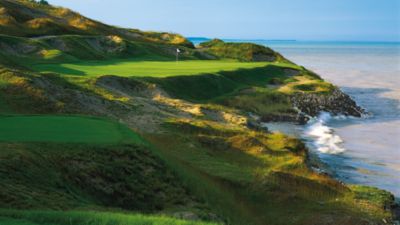 Sunday morn I then saddled up and rode back to work and as usual added some mileage. Nothing crazy. Once I got to the store it took me about an hour to stop sweating. Then I had plans to leave a bit early since i had help but I couldn't as the store was rockin' for a Sunday. Lots of bikes out the door in four hours.
Then I did get in another hour and a half after. And all this riding was going to be in the woods but Fridays storm had a ton of trees down in the park. Lot of work needed there. So road riding it was.
And now my Marquette weekend is set in stone. Friday, Aug 28th to Sunday Aug 30th. After calling my usual hotel only to find them at $150 per nite, I called the campground and got a site there. No way was I going to pay $300 for two nights at that place. Its nice but not that nice. And not I will have a chance to break in the new tent before I go on any type of tour. For that Im thinking after my cross race Sept 13th. More on the later.
So Im pretty pumped to finally get out of town and look very forward to heading up to the town I will retire too.
In the meantime, I have a sale to set up that starts Thursday and runs 10 days. I have everything already done really and all that's left is setting up the media. I'll do that today.
DLD